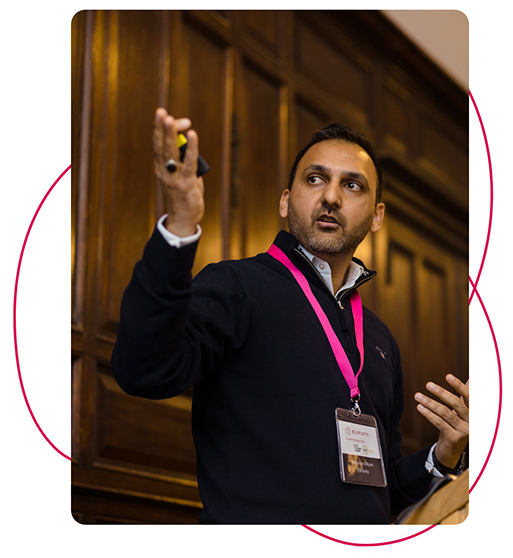 We're a community that cares
Looking ahead to a more resilient financial future for people everywhere starts at home. We care about the impact we're making, which is all thanks to the diverse experiences, talents and visions of our Elifinty community.
47% of the team are women               
45% of senior management are women        
74% of the team are from a BAME background
We've built our vision upon our team's combined experience in banking, fintech, law and crucially, debt support.
Having gathered insights from global institutions like J.P. Morgan and IBM, we understand the deep-rooted challenges facing many businesses. We also listen to and learn from the people living with problem debt. Now, we're bridging the gap between them.
Creating a world free of problem debt
We're empowering people to take control of their debt and create a better financial tomorrow. With our people-first digital platform that connects creditors, debt advisors and households dealing with debt, Elifinty is laying the foundations for a fairer financial future.
Through our socially conscious customer engagement platform, we're creating a world free of problem debt. While customers discover the tools and confidence to improve their financial wellbeing, creditors and debt advisors can increase their debt resolution and collections rates. It's a win-win-win.
Born from empathy and first-hand experience
We started Elifinty in 2018 after CEO and founder Maysam Rizvi saw first-hand how systemic failures were having real-world impacts during the 2008 financial crisis. As people lost their homes and livelihoods, Maysam wondered what could be done to tackle the root cause of this financial instability.
He realised that we needed a shift in how institutions and customers co-operate, with conversations around debt needing to be based on mutual trust. It's here that Elifinty was born, a socially conscious customer engagement platform that helps people create more resilient financial futures. Just like elephants, we know there's strength in sharing wisdom and support with our community.
Today, we're increasing the capacity of debt advisors by 40% and the emotional wellbeing of households by 70%*, all by providing businesses with the technology to create sustainable and efficient financial support solutions.
*Compared to traditional debt recovery methods.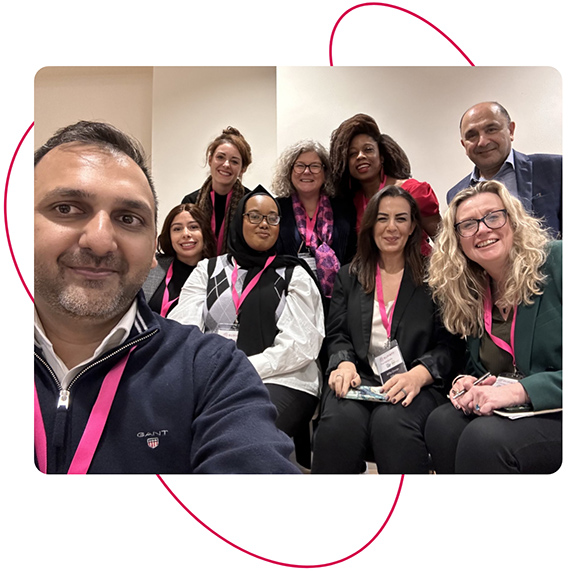 "We believe the system is broken and there is a better way for finances to work, for businesses to work, and for how we manage our money and our lives. At Elifinty we are changing the way things are done and transforming the relationship between customers, advisors and lenders for good. We stay agile in the ever-changing financial landscape, but our vision never falters. By keeping trust at the heart of the conversation around debt, we're helping people become their best financial selves."
– Maysam Rizvi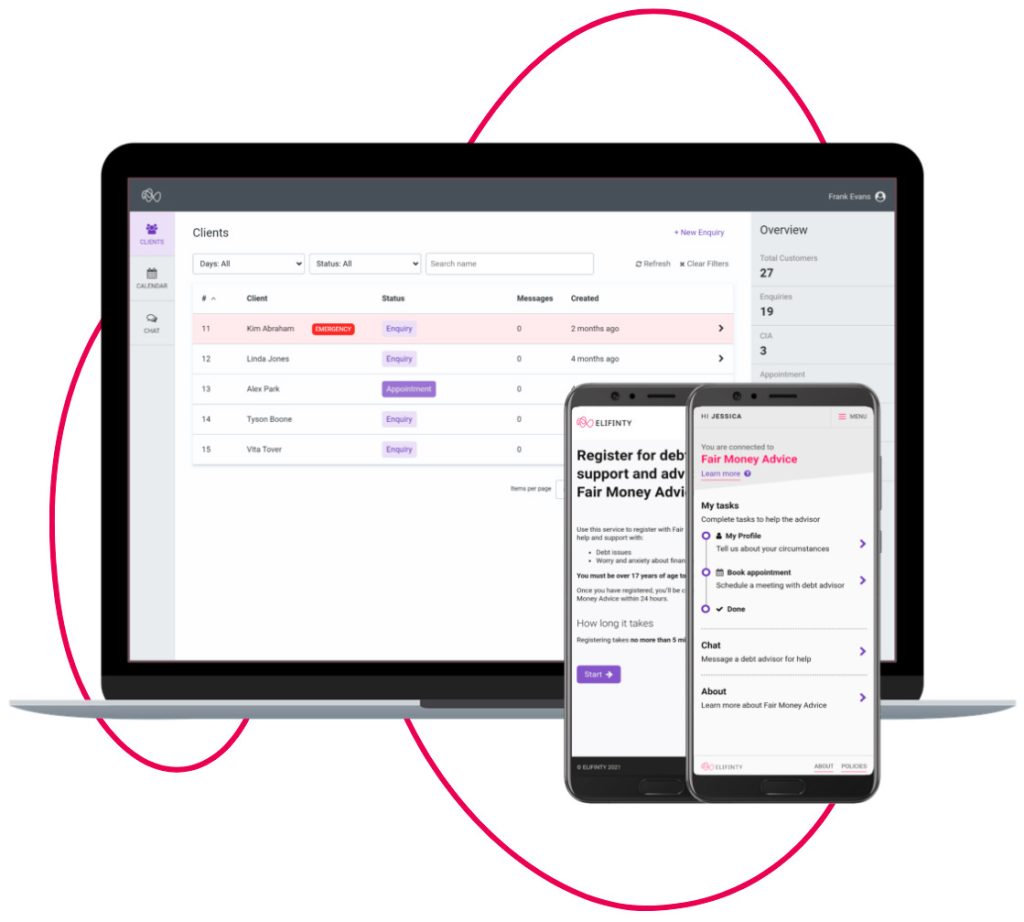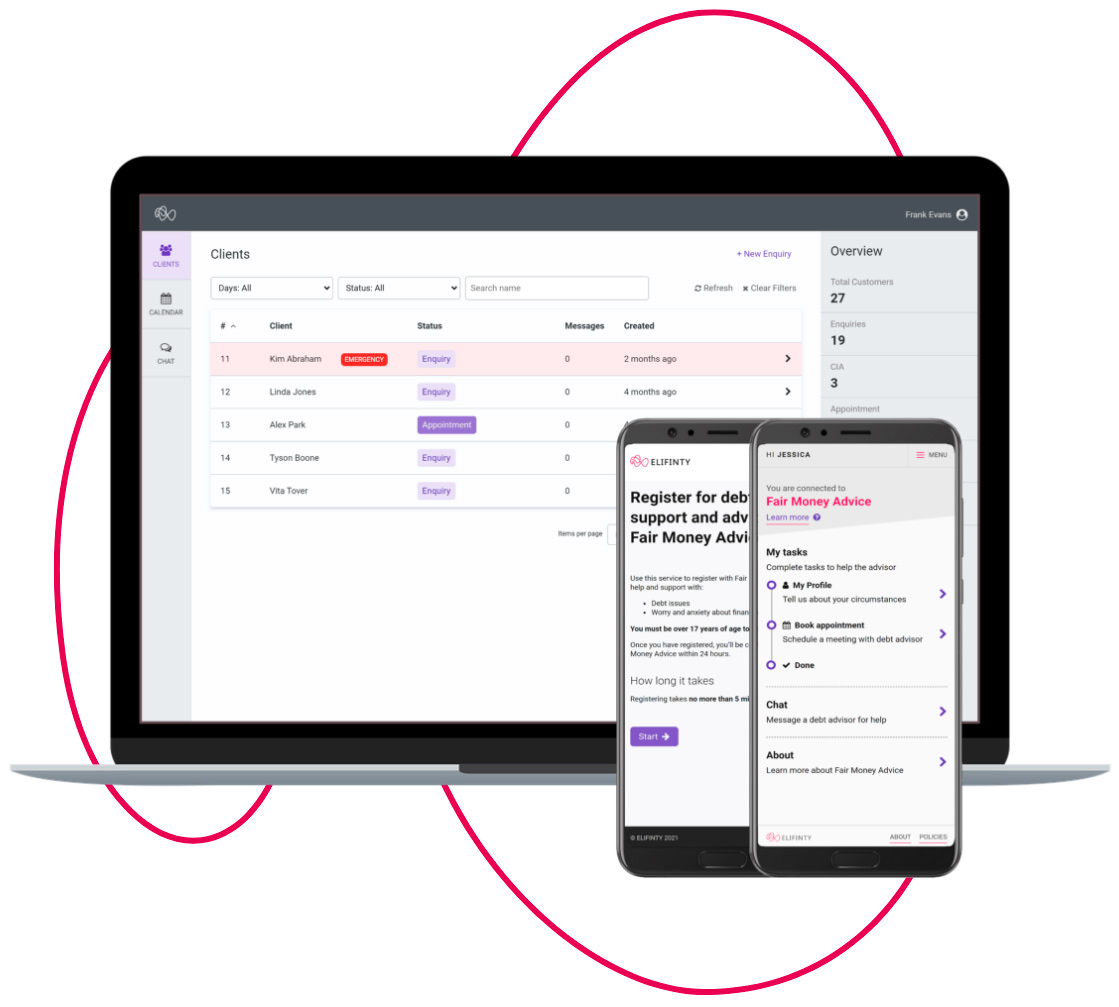 Addressing the elephant in the room
We need an open, honest conversation around debt. The UK is struggling, with the cost-of-living crisis having real-world consequences beyond the headlines.
Currently, the average UK household owes more than £63,500, while the number of people who have never missed a payment halved in the last year. More than 40% of adults in Great Britain said they're unlikely to save money in the year following early 2023, with more than half of the people visiting Citizens Advice for debt advice having negative budgets.
It's time to address the elephant in the room, which is why we've created a platform to simplify and streamline the process of accessing debt support. Instead of putting extra pressure on in-debt households with legal letters, assessments and multiple contact points, Elifinty brings genuinely helpful, non-judgemental support into one digital app.
Looking towards a better financial future
Our mission is for Elifinty to be the go-to platform for any business that operates alongside people with problem debt. By enabling customers to become more proactive about their problem debt, and providing institutions with the tools to hold meaningful conversations, we want to go beyond treating the symptoms of the problem.
Together, let's put the power back into the hands of customers to improve their financial wellbeing and enjoy a more positive debt support experience.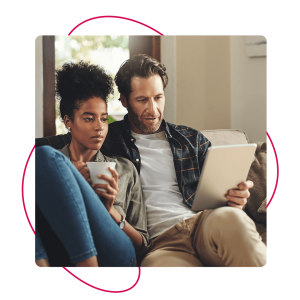 Meet the team
Find out more about the people that make up the incredible Elifinty team and advisory board.
Work with us
We are putting positive impact into practice and stand by the motto 'if not us, then who?'. We want people who, like us, are highly motivated and passionate about what they do, all day, every day