Elifinty for your business
Providing financial resilience for all in a time of crisis
We're working to solve one of the biggest challenges of our generation; one that all creditor organisations in every sector are facing. The Elifinty platform provides a holistic approach, which can be tailored to support the needs of your organisation.
Together we can work to recover society, and our economy, and create a world free from problem debt.
The Elifinty platform
Our customer engagement platform is a single, end-to-end platform that is built on connections. This is what we call connected debt support. It's an intuitive platform that provides personalised interactions to truly engage users.
Improves customer visibility
Automates workflows
Speeds up time-to-value
Helps with impact reporting
Protects your most vulnerable customers
Our platform makes debt resolution more meaningful. Help us build a world free from problem debt and improve financial resilience for you and your customers.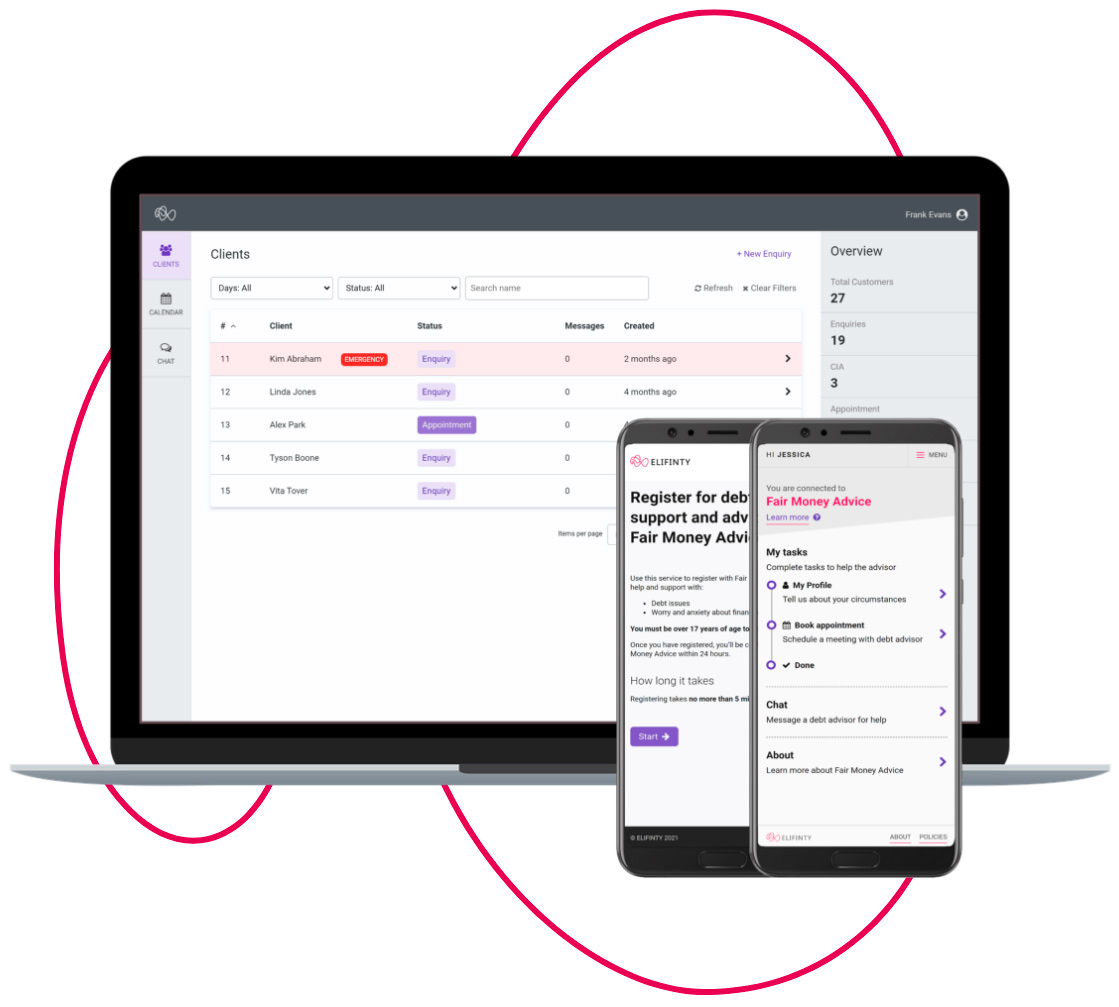 Choose your relevant sector below to find out more information
Our partners
Discover the organisations working with Elifinty to help create a world free from problem debt.
Book a demo
Seeing is believing, book a demo with one of our team and see how Elifinty can benefit your organisation.
Arrange a meeting
Book a video call with one of our team at a time that suits you.