Elifinty: Providing financial resilience in a time of crisis
10/10/2022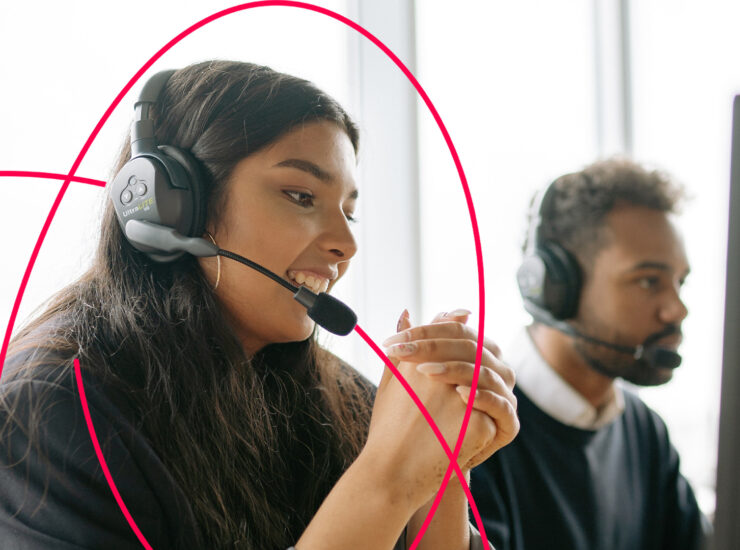 The cost of living crisis is growing rapidly, driving household debt up, and building pressure for government and creditor institutions to provide meaningful support to consumers. Creditors are faced with having to navigate a complex terrain; supporting their consumers during the crisis, and beyond, whilst minimising the impact of problem debts on business.
The Consumer Duty being enforced by the FCA is demanding higher and clearer standards of consumer protection across financial services, requiring companies to put their customers first, with customers also increasing their requests for financial support.
A recent study from CRIF on the expectations of banks indicated that 37 per cent of European consumers wanted money management advice, a quarter wanted improved digital services, and a third were seeking saving support.*
A holistic solution to ending problem debt and building financial resilience
At Elifinty, we believe a resolution can be achieved by better connecting individuals and creditors, providing improved visibility for both, and a long-term solution for consumers to build financial resilience.
Solving individual consumer debt issues is key to solving institutional process issues. As long as institutions don't have complete visibility of customer profitability, meaningful customer engagement and successful debt resolution remain highly unlikely – causing costly issues for the institution and increasing financial difficulty for the consumer.
By creating a platform that provides visibility into the consumer's entire debt profile and then actively managing the support they are provided, we're empowering institutions to implement realistic resolution. All while building more socially conscious customer management practices and truly delivering excellent customer service. We call this TrustConnect.
TrustConnect does not only improve institutional stability and more efficient debt recovery practices. It also empowers consumers to become financially resilient in the long term and creates sustainable and fair outcomes for all.
Socially conscious debt management platform
TrustConnect is an AI-driven solution enabling a uniquely immersive user experience end to end. The features include:
Increase the efficiency of your customer facing teams
Flagging customers that are at risk of financial difficulty
Prioritisation of those already experiencing challenges
A customer-facing portal that fosters direct and impactful engagement
With visibility into the entire customer journey, not only can you improve recovery results, but you can demonstrate transparency in your processes and excellent levels of consistent customer care.
Accelerated route to digitisation
TrustConnect is a non-intrusive, integrated platform with no requirements for traditional development and complex systems integration projects. Its intuitive interface speeds up implementation, offering faster time-to-value.
The built-in workflows mean that your customer service team no longer need to manually direct customers, make calls or send letters. An appropriate choice of action is determined and executed automatically, based on the data provided, freeing up your team to deliver the value essential to your business.
Instant improvements to customer service
Excellent customer care is invaluable to the success of banks and is now coming under more direct scrutiny by the FCA. Elifinty's platform offers direct consumer engagement with their complete profile at the fingertips of your teams.
It replaces old, impersonal and costly box-ticking processes with direct and more effective personalised interactions. This can deliver more meaningful impact for your business and for your customers, creating more effective relationship management and increased customer retention.
Turning debt management into an opportunity to do better for everyone
The platform is uniquely designed to support both your business and your consumers alike, making Elifinty the first of its kind. The platform enables a genuine opportunity to build better debt management solutions that not only directly improve the bottom line of your business, but also offer a lifeline to those in need.
Debt management, connected.
Elifinty's socially conscious debt management platform, TrustConnect, is built on connections – connecting businesses and better practices, businesses and their customers, and customers directly to the support they need. Help us build a world free of problem debt and improve financial resilience for everyone.
Get in touch with Elifinty today
Looking to improve the way your organisation manages its customer support and debt resolution processes? If you have any questions, or want to find out more, contact us today. We're always happy to help.
*https://thefintechtimes.com/uk-banks-are-failing-to-respond-to-the-cost-of-living-crisis-correctly-finds-crif-research/