Empowering customer support through digitalisation in the energy sector
13/02/2023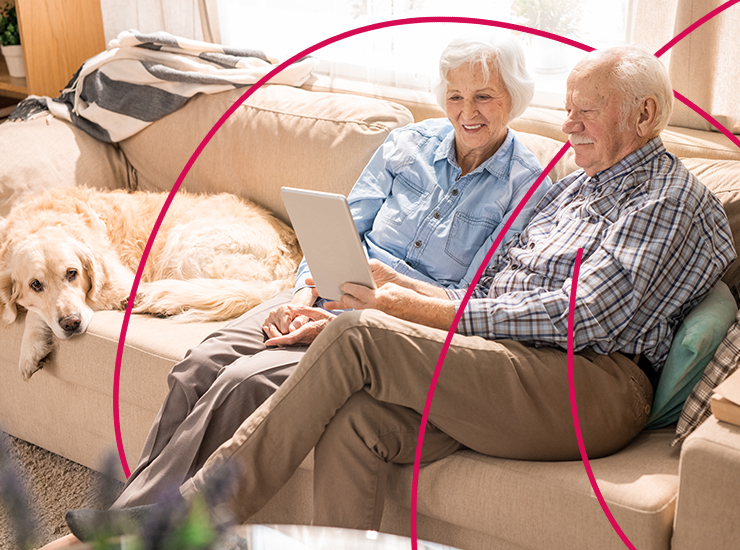 Digital technology is shaping our world; taking society down avenues once never dreamed possible. Tech has both made lives much easier, but also added a lot of pressure, especially for businesses to live up to the expectations increasingly set by it.
"Digital" is a broad term that encapsulates a lot of things. In this article, we're referring to digitalisation – the way in which energy companies embody digital technologies to improve business processes and operations. And, how digitalisation can be used to meet the needs of customers.
Why do energy companies need to start digitalising?
Many suppliers still lack a lot of functionalities in their digital channels, but now, a digital-first strategy is one of the most hopeful methods for energy suppliers fighting against collapse.
Looking through a customer support lens, energy companies need to embrace all-encompassing digitalisation for several reasons.
A key part of decision making
In a volatile landscape, energy companies need the tools to set themselves apart from the rest. What does your organisation have that makes it a more favourable choice? Or, more importantly, what is on offer that is going to make customers' lives as simple and easy as it can be?
A lot of people, especially the younger, first-time homeowner generation, are incredibly digitally literate. Companies will benefit from offering products and services that can meet this generation where they are at digitally.
In a society that is increasingly getting used to a culture of ease – but a simultaneous increase in problems – expectations are high. People want utility providers that will make their lives more straightforward, not add to the difficulty.
Closer connection with customers
The insights available through digital solutions allows energy suppliers to better understand their customers. When you tap into the experience your customers are having, alongside their individual needs, you can better personalise their journey.
Observing customers this way will give them the kind of responsive experience they are searching for, as well as help your organisation better understand energy use, payment status, and more.
Energy suppliers will better progress with these kinds of solutions that provide comprehensive visibility. Especially those that generate actionable data for you to respond more rapidly when a customer needs urgent support.
Building trust
When customers can reap the benefits that intelligent and interactive technology solutions offer, they will feel prioritised.
If a customer feels as though their experience has been valued, naturally that will reflect well upon your business. People want to be heard and understood, and if they feel as though a company has given that, they're more likely to be a satisfied customer.
Trust is something that's quickly slipping away from energy companies. In the Department for Business, Energy & Industrial Strategy's public attitudes tracker (2022), UK citizens were asked how much they trusted energy companies, in which 45% said "not much" or "not at all."
We know that the pressure is on, but with the right tools, we know that you as an energy company can work to retrieve the trust of the customer – building solid, lifelong customer relationships.
For data-driven improvements
Ofgem is encouraging suppliers to make better use of their data to modernise regulated activities, and regulation itself. They are also promoting more effective use of data, including increasing its openness.
This shift towards modernised digital infrastructures is the next best step for energy companies not already striving towards this. Through these infrastructures, energy companies can collect data they need to continuously improve.
Open-channel platforms can also allow customers to share feedback which can be used to make changes to enhance their experiences. This will help gain their trust, too, with customers being able to vocalise their experiences and therefore feeling valued by their supplier.
Improve the customer experience with Elifinty
Elifinty's socially conscious debt management platform, TrustConnect, is offering energy companies a fast way to digitalise customer service and support.
Energy companies need to adopt a new approach for their customer service to improve processes and ensure that staff can support struggling customers. We can help you to go above and beyond with TrustConnect.
The need for customer support is escalating quickly, energy companies are struggling to keep up. Through rapid action, adopting tools like TrustConnect, you can make sure your standards don't drop and your organisation continues to thrive.
Above are the benefits of digitalising your processes, with the customer in mind. However, the most the tools that exist today can't achieve this. That's why Elifinty's TrustConnect platform is so valuable; a pre-built tool to help energy companies get meaning from their data, build trust, and create better connections with their customers.
To begin your journey towards digitally empowered processes, get in touch with us today. We're happy to have a chat about how we can help your company and support your customers throughout the energy crisis, and over the years to come.
Alternatively, you can book a demo to learn more about how TrustConnect works, here.