Financial Wellbeing the Elifinty way!
18/05/2022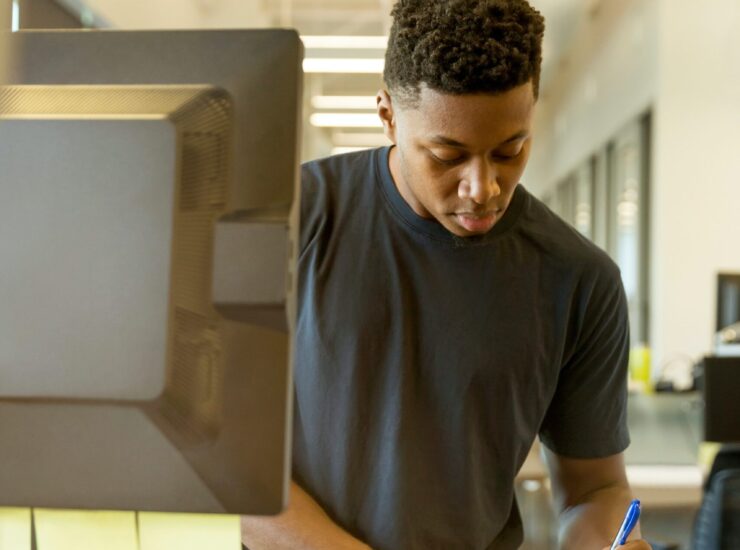 Looking at the financial wellbeing space, you can see immediately that there is a lack of capacity and products to help and advice people in financial difficulties.
We have seen that for too long that debt advisors have had to spend valuable time collecting and validating clients' basic income and expenditure data before they get to the point of offering advice. And when they do get to that point, they still must navigate their way around disjointed case management processes to re-key in client and creditor data at the expense of the time they could use to solve people's debt problems.
To make things worse, credit providers, utilities, housing communities, courts and so on and so forth have so far had little, if any at all, visibility of consumers' total household debts and that is resulting in unnecessary enforcement actions or selling of debts to third parties.
We believe time has come to breath a new life into the debt advice world. We are using digital technology to create an end-to-end financial wellbeing ecosystem for the masses. An ecosystem that increases the capacity of charities to offer advice to a lot more vulnerable consumers with same resources, one that enables creditors to engage with their consumers and their debt advisors to improve debt recovery performance based on better informed decisions. We call this ecosystem TrustConnect.
TrustConnect will do the heavy lifting of data origination and case management to produce the most appropriate problem debt solution templates meaning that debt advisors and creditors can solve people's debt problems in minutes rather than in days.
The same technology will turn consumers' mobiles into their personal bank managers empowering them to take control of their monies with confidence and plan for a more certain future.
So Why now and why Elifinty? Well, demand for debt advice will rocket as soon as temporary government support measures end. At the same time, economic impacts of Covid mean creditors stand to lose billions more in write-offs. But on the up-side, Covid has made the masses digital savvy and new open API technologies speed up income and expenditure data capture. These combined with pre-populated solution templates will give more time for actual debt advice.
Last, but not least, if you create a consumer-focused ecosystem where debt advisors, their clients and their creditors can collaborate quickly and efficiently for win-win solutions then you will have the best outcomes for all.
So, why Elifinty? Well, we are the only FinTech that is creating a complete end to end debt advice and financial wellbeing solution through enabling participation by all stakeholders. We go beyond just providing niche point solutions and tools. Our proposition is an entire ecosystem that not only modernises debt advice, but it will also enable advisors to offer a post advice aftercare service to ensure long lasting financial health for their clients.
We make the debt free nirvana a reality.