Utilities: Get closer to indebted customers before it's too late
04/04/2023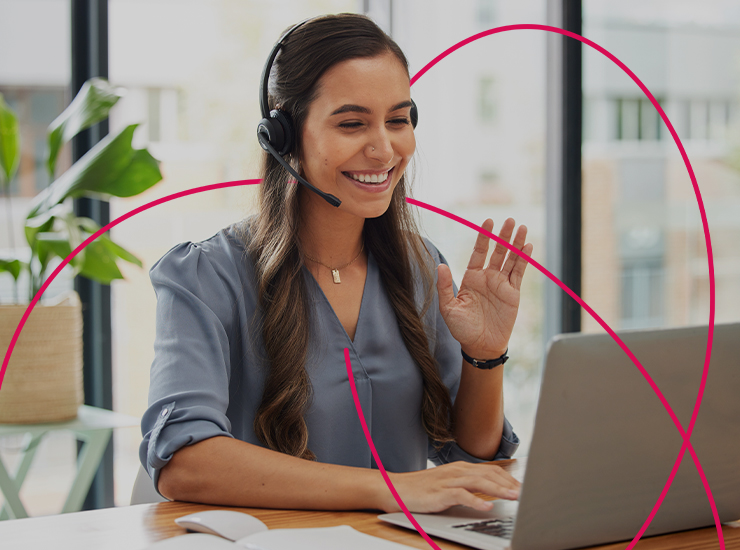 The decrease in wholesale energy prices is nothing more than a glimmer of light in the tunnel for your customers. With more than 900,000 families in payment arrears, and the number of homes living in fuel poverty set to increase to 3.53 million by the end of the year, times are tough, and they're set to get tougher before they improve.
Our regular discussions with the utility leaders confirm a common prognosis: if the situation continues, customer services, collections and debt recovery infrastructures will buckle under the pressure, with disastrous effects for all.
It might feel hard inside businesses in this economy – energy companies are consolidating all the time – but the harsh reality is it's harder for your customers.
Many are falling into debt for the first time across multiple services, afraid to read bills and statements, with a nest egg of pandemic savings dwindling by the day. They're tentative, confused about their options, mistrustful of utilities providers, and dubious of government support. For instance, in a recent study, only 34% of consumers said the utilities market benefitted them.
In the wake of a pandemic, and amid sky-rocketing inflation and a cost-of-living crisis, vulnerable people feel there's nowhere to turn.
How can you support your indebted customers?
Now is the time to show transparency, responsibility and accountability, and forge a progressive and proactive approach to debt management and recovery; to benefit your business, and your customers.
If you want to lead the narrative and emerge from the crisis – whenever it may end – with a healthy and responsible business, it's time to double down on your customer relationships. Especially with indebted customers.
EliEngage is the platform to deal with the modern challenges facing all utilities providers. It's here to make your business smarter, more efficient and create supportive pathways for people struggling with debt.
Our mission is to turn a challenging situation into an opportunity for your business and customers to build financial resilience. Let's unpack how EliEngage will bring you closer to the customers that need your support the most…
EliEngage will help you identify vulnerable customer groups
Building a complete picture of your customers' finances and debt profile is half the battle when providing appropriate support, advice, and affordable payment plans.
Due to insufficient profiling or dated systems, we often hear that customers can be neglected and eventually pointed to inadequate support that considers only a fraction of their financial wellbeing.
EliEngage gives you full visibility of your customers' debt profile so that you can make contact early and offer proactive support before a debt situation deepens. It also allows your customer services to effectively prioritise accounts before they enter delinquency.
The benefits to vulnerable customers are obvious, but the ultimate business benefit is a streamlined, cost-effective management processes for your entire customer population.
EliEngage will help you communicate with indebted customers on their terms
Many of your customers are now digital natives. They are well acquainted with hearing from service providers through digital communications. So, to improve the frequency and value of customer communication, it makes sense to dovetail these channels with your operational policies.
Through EliEngage, you can find new ways to communicate with your customers using digital touchpoints. It also enables more ready and responsive tailored communication, so you can keep consistent contact with flagged customers and prevent problems from worsening.
EliEngage provides a fail-safe option, a step further than self-service
To prioritise the needs of your most vulnerable customers, having the proper support protocols is paramount. With more people in first-time debt than before, self-service systems aren't doing the required job.
When customers have complex, multi-faceted problems and are unsure of their options, you need a system that can cope with a myriad of eventualities, elevated above a simple self-service platform.
EliEngage provides the infrastructure to give customers immediate access to the necessary support. Not only does our platform better connect you with your customers, but it also connects them to the right resources to manage their debt.
Our platform also enables your customer service teams to contact smaller and local debt advice organisations and refer customers to access personalised support.
It's time to do something different
In difficult economic times, businesses must do everything possible to mitigate the impacts on real people and families. It makes ethical sense and, moreover, business sense. Legally, the Consumer Duty is also in action to ensure all service providers are held accountable.
EliEngage allows you to prioritise customer relationships and strengthen business processes. It is a simple, cost-effective route towards digitised customer support and debt management, grounded in social consciousness.
Contact us today if you'd like to learn more about EliEngage and book a demo. We understand the problems facing your sector, and we want to do everything possible to ease the effects of the economic crisis, both for utilities providers and your customers.