Housing Associations: Improve social value by redefining resident relationships
12/04/2023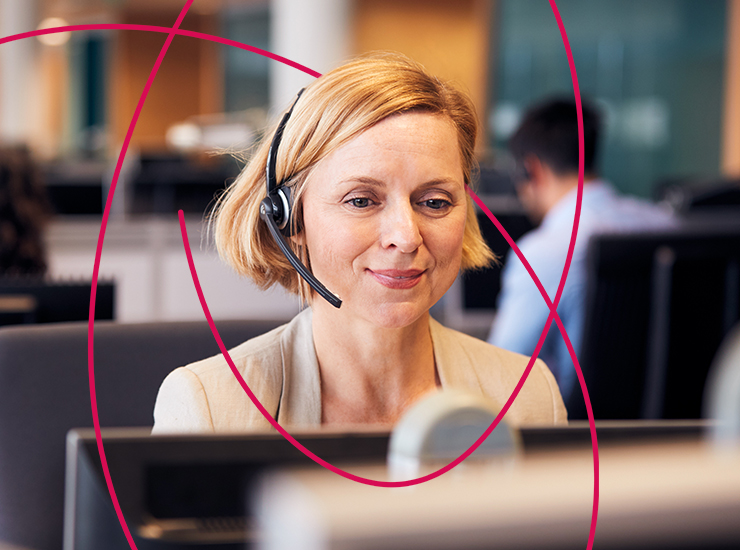 For all the economic challenges facing housing associations, the crumbling state of resident relationships is the most troubling and perhaps the most shocking.
Alarmingly, a quick scroll through social media shows the extent of mistrust. New accounts are cropping up all the time, created solely to show the realities of living in social housing. Residents are empowered and eager to join the conversation; unfortunately, misinformation is rife. A social media post can quickly turn into a PR nightmare with little opportunity for the housing association itself to comment.
Re-engage your social purpose
Housing associations have social consciousness at their core. Many housing associations have existed since the Victorian era, guided into the modern world by a long-standing commitment to empowering healthy and independent residents.
By re-engaging these values and developing new ways to provide and demonstrate social value, we believe housing associations will find much-needed calm in the storm – and it doesn't need to break the bank.
EliEngage offers a cost-effective, instant, and socially responsible approach to managing resident relationships and debt during financial crises. It can be seamlessly integrated with your existing income and collections systems
By generating data-driven insights, it will also enable you to demonstrate organisational social value, an expression of your purpose and vision for society.
Why is debt management critical now?
It might have yet to hit your income, but all indications are that more of your residents will struggle to meet their rent payments in the not-so-distant future.
Compounding the issue, families that become unable to meet their rent arrears and mortgage payments due to soaring interest rates will need affordable housing. But building new homes in the current climate is becoming difficult due to the increased cost of borrowing and materials, so much so that consolidation in the industry is expected to continue.
These two issues together will put a significant cost burden on the industry, making it vital that arrears can be recovered efficiently. It also puts a moral burden on housing associations. According to Shelter, social housebuilding in England is at its lowest rate in decades. In recent news, both local and national housing associations are scaling back development, with the impacts expected to be felt in years to come.
Let's unpack how the EliEngage will help you take a proactive stance to the economic challenges on the horizon and improve resident relationships at the right time.
What is the EliEngage?
EliEngage offers a framework for socially responsible resident care, debt management, and financial wellbeing. It quickly provides overarching debt profiles for every household, enabling you to have knowledgeable and supportive conversations with your residents about household debt.
Once the root cause of debt has been diagnosed, you can start supporting your residents by connecting households with tailored debt advice, resolution and appropriate community-based support.
Driven by social consciousness, EliEngage empowers residents to become financially resilient, manage their finances with more confidence creating sustainable outcomes.
Supporting the business, EliEngage also improves organisational stability and supports efficient debt recovery practices – safeguarding your income.
Connect vulnerable households with the right support
To prioritise the needs of your most vulnerable households, you must ensure the right support protocols are in place. Alleviating pressure from your customer support team, EliEngage has the infrastructure to prioritise cases and give tenants in immediate need, immediate access to support.
With a seamless communication channel, you can build resident trust and demonstrate that you truly care about your resident's wellbeing, financial or otherwise.
Access data to demonstrate social value
The Social Housing Regulation Bill is likely to become law in April 2023. As part of the bill, housing associations will need to effectively report on resident satisfaction.
Through EliEngage, you will be able to collect data on resident wellbeing, through metrics based on satisfaction and successful debt advice outcomes. We're currently developing our platform to offer more social value metrics in line with the needs of the industry.
Promote a culture of transparent debt management
Total household debt rose by 12 billion in the latest period. Many people are falling into debt for the first time, and it comes with a stigma attached. We don't talk about it with our families and friends, and most people are happier to avoid discussing it with organisations who might be able to help.
By integrating EliEngage, your organisation will be part of the change, leading the way in transparent and connected debt management. Housing associations should be the leading voice in social concerns – our platform will bring you closer to this purpose.
Create a network of charitable organisations
Through EliEngage, you can get closer to local charities doing the frontline work with vulnerable people and families. Our connected approach to debt means your customer services team will be in close contact with charities and community groups, helping you feel closer to your mission as an organisation. These touchpoints will help you demonstrate social value and the cyclical nature of your work with communities.
Find cost-effective processes in tough economic times
With more and more residents falling into arrears, and more pressure to invest in your stock, finding ways to drive efficiency and save money is crucial.
EliEngage will streamline debt management for your customer service teams and is easy to install and implement alongside your operational policies.
Get back to the work that matters
By working together, we want to elevate the sector, and repair the fractured bond between residents and housing associations. EliEnage will help you get back to the work that matters and enable you to save resource costs in a challenging economic environment.
Contact me today if you'd like to learn more about EliEngage and book a demo. We understand the problems facing housing providers, and we want to do everything possible to change the narrative.