It's an uncertain time for housing associations, but your residents are worse off
25/05/2023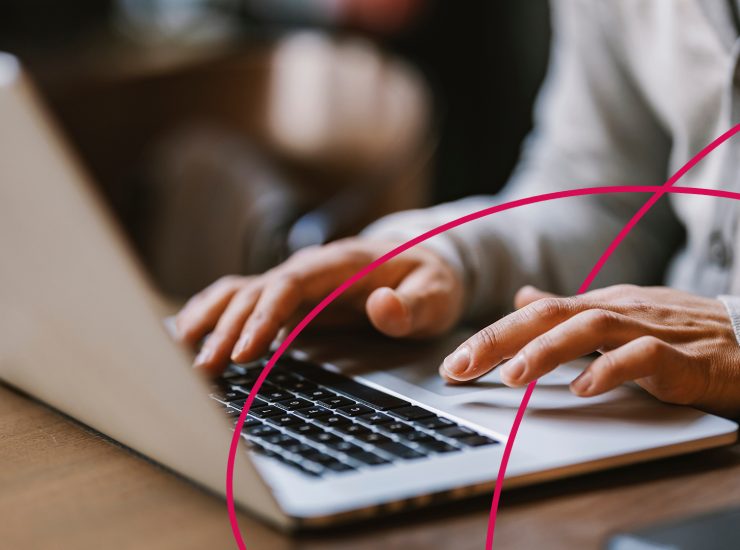 Leading a housing association is a perpetual juggling act. Whether you're trying to meet the demands of government or striving to offer the best homes and services to residents, the burden is heavy and costly. 
The economic crisis is having an impact too. Rising inflation and high-interest rates mean that building development costs have increased dramatically at a time organisations like yours are expected to invest in your estate. These issues combined are forcing major consolidation in the sector. 
In times like this, it's easy to fall into a short-term mindset. Right now, you might be most concerned with cash flow by putting in short-term mechanisms to make sure your residents can pay.  
But when millions are facing poverty, and 43% of people living in social housing are in problem debt, including rents and energy debt, housing associations need to introduce innovative and sustainable solutions that support vulnerable residents. This could potentially include offering direct in-house debt advice to residents who are struggling with problem debt.  
To forge a long-term strategy – that will strengthen your cash flow and support your residents' financial wellbeing – you need to gain a better understanding of the financial pressures facing residents and offer solutions to support debt-free outcomes.  
Let's unpack the key actions you can take, and how our solutions can support.  
1. Start by prioritising residents in need  
To prioritise residents that might be falling into debt, you first need the data to understand the individual circumstances at play. This can be achieved by collecting data from the residents themselves.  
From a business perspective, prioritising customers on the brink of financial trouble means you can get ahead of problems before residents fall into rent arrears and potentially harm your cash reserves.  
By opening up communication channels early, you can forge a supportive relationship with your residents that benefits both parties.  
Our secure platform, TrustConnect, gives your residents self-help tools that capture income, expenses and debt data across all creditors giving them and your front-line staff clear picture of circumstances and the insight to engage in communications early, mitigating the risk of debt.  
2. Create realistic payment plans  
Residents already in payment arrears, or on the edge of falling into debt, need more than a one-size fits-all approach to payment plans. Debt is complex, and there are always multiple root causes and implications which will impact your resident's ability to commit to payment plans.  
By offering a tailored approach, you can nurture a personal relationship with your residents and offer a plan which is realistic for repayment. This will set your residents on the right track, but also ensure your business is safeguarded. 
TrustConnect enables you to automate personal payment plans for residents, based on past, present and forecasted financial data. Giving you and your residents a fail-safe route to repayment.  
3. Provide localised and tailored debt advice  
Often, those who need debt advice are weary of contacting their creditors, or simply choose not to. A recent study found that 4 in 10 people who engage in debt advice wait a year or more before seeking advice.  
By integrating a debt advice service into your customer support operations, you can connect residents to experts ready to support. Linking up indebted residents quickly to in-house debt advice also means recovery processes can be accelerated, safeguarding your organisation's cash reserves. For example, organisations can organise self-service payment plans for the customers showing early signs of struggle, addressing these problems earlier. 
Through the TrustConnect platform, you can offer tailored debt solutions directly to your residents. This will improve your residents' financial wellbeing and give your customer service teams an accelerated route to debt recovery. Examples include payment plans, access to benefits and local and national sources of grants.  
4. Streamline collections and recovery processes 
Legacy technology still dominates a lot of processes within housing associations, costing money and efficiency. By streamlining collections and recovery processes, you can build resilience into your cash reserves and your business.  
Through a single customer interface, TrustConnect can improve your customer management processes and enhance your data collection and analytics. It supports this throughout the end-to-end debt journey, from detection to recovery. 
What's more, implementing and deploying our solution isn't a time-consuming or an extensive process. The platform is cloud-based and non-intrusive, so your organisation can start using it straight away. From deployment, you will achieve rapid time to value, and your processes will become much quicker and more effective. 
Working together for long term success 
By partnering with housing associations, we want to improve outcomes for residents and help housing associations rebuild strong customer relationships during these tough economic times and beyond. 
Contact me today if you'd like to learn more about TrustConnect and book a demo. We understand the challenges facing your sector and are continually developing our platform in line with the needs of your residents and organisations like yours.