The importance of The Duty for customer care in banking
28/10/2022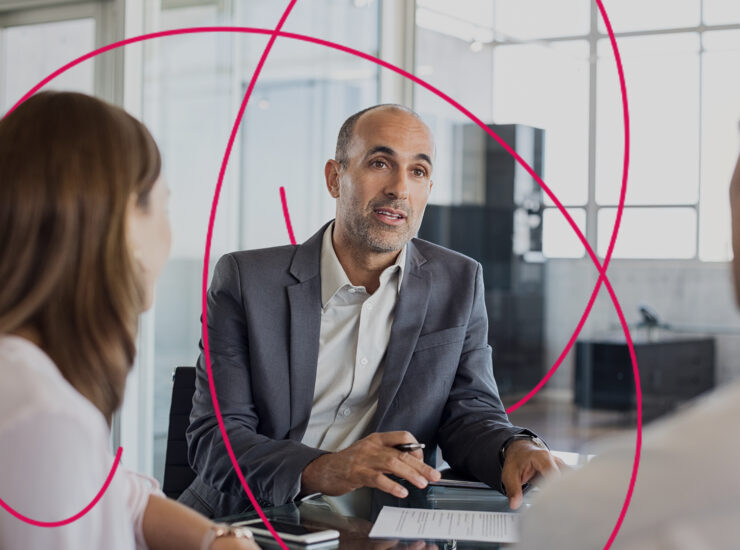 Earlier this year, the FCA officially announced long awaited plans for a new regulation, the Consumer Duty, on 27 July 2022.
The Duty is essentially replacing the previous TCF (Treating Customers Fairly) guidance. No longer considered optional guidance, The Duty is holding financial firms accountable for how they treat their customers. Firms can expect there to be substantial consequences now if they are found to evidently be treating customers unfairly.
With 6 months until the regulation goes live, set for April 2023, the pressure is on. The regulation will require a complete cultural and behavioural shift for financial institutions – a big ask for a tight deadline. But, it comes at the most crucial and necessary time.
Why banks need to take action
It's undoubtedly a tough time for many businesses and consumers. Businesses are struggling to manage internal costs while still making profit, targeting an audience who are increasingly unable to afford goods themselves. A substantial percentage of society (around 11 million households) is falling into fuel poverty, more people are relying on foodbanks, and a quarter of the population have been reported to have low financial resilience.
As the financial situation of many across the country begins to worsen, profit cannot take priority over people. Banks need to embark on a paradigm shift to reduce the risk of harm to customers. Under The Duty, exploiting customers in the way that historically some firms have, banks are not only susceptible to fines, but potential legal costs, libel, and scandal.
Prioritising the consumer through a sustainable, fair, compassionate and bespoke approach, will not only help consumers to regain confidence and ultimately build a better quality of life, but it will also support banks to retain customers, promoting long-term loyalty and lifelong value.
What does the regulation mean?
As a financial institution, you're more than aware of the new regulation coming in. But, what does it actually mean for you? Here are some ways you can make quick – yet effective – changes to make sure you don't fall behind.
A more ingrained understanding of the customer
The Duty requires banks to no longer treat customers under an umbrella approach. It's a much more personable approach that requires institutions to deeply consider and understand the diverse requirements of each customer.
Customers are people, not processes
In banking, customers often get treated as transactions, and not as the genuine relationships they are. Challenges are not to be tackled as a 'process problem' but as a 'customer problem', where banks direct people to legitimate support, the kind they truly need to make better and more informed decisions.
Improving visibility
It can be difficult for financial institutions to make their approach completely customer-centric when there is still a blind spot somewhere in the relationship. Customers have multiple financial relationships and obligations and you as a bank will not be the only one.
Firms need to not only be perceptive and considerate of this, but actually use it to inform their resolution approach. Currently, there is only visibility over what the customer has borrowed from the creditor's organisation and how much they owe them.
To ensure your services and conduct are fair – with the best interest of the consumer at heart – different conversations now need to be had.
Reviewing your entire product suite
The intention behind the new regulation is to create better outcomes for all. As part of this, banks need to ensure that their products and services have the consumer's best interest at their core.
Currently, a lot of products and services have been designed – either intentionally or unintentionally – without consideration of the actual outcomes. These, then, deter customers from acting in their own interest, and prevent them from leaving, even if they want to.
The Duty will require many firms to re-evaluate their entire suite of offerings. Firms must ask themselves what outcomes consumers can expect, and make sure each product and service offer fair value and are fit for purpose. It should also be solidified that customer service allows for customer queries to be answered quickly and competently.
Searching for a solution? Elifinty can help
Costs are already increasing for financial firms, and the search for a solution is contributing to a growing mountain of expenses. There are some options out there to help firms navigate what is to be expected of them for The Duty, however there is only one that does exactly what Elifinty do. We provide a socially conscious digital platform for banks that helps to manage all of the risk, with none of the challenges.
Elifinty's TrustConnect platform
A pre-built customer service tool
TrustConnect enables banks to quickly comply with new regulations, but it goes beyond that. Financial firms can be completely consumer-centric, increasing customer engagement, bringing customers back and increasing their resilience. Then, when customers are resilient, cross-selling to them in the future.
TrustConnect gives firms full visibility over customer profiles, allowing for better prioritisation of cases and facilitating immediate customer support – all without having an impact on resources.
A data-led approach
Part of the reason that the FCA are forming The Duty is to become a more assertive and data-led regulator. Data is leading the way for more valuable and well-informed decision making. With TrustConnect, your firm will have the tools for enhanced data collection and analysis. This way you can optimise the customer experience, nurturing customer relationships, while cultivating a culture of continuous improvement.
Gives firms a competitive edge
Throughout these changes, financial firms still want to set themselves apart from the competition. By using a tool that is so deeply rooted in caring for the customer – while making life easier for you and your staff – your firm can demonstrate an attractive offering.
The platform is a statement to customers, letting them know that they're going to always be in good hands throughout your relationship. It also provides evidence to authorities and the like that you're taking the regulation seriously.
A cost-effective solution
As Elifinty is a pre-built tool, there's no need for firms to build and deploy their own solution. This would only exacerbate costs and take much more time, more than firms have, to meet regulations. TrustConnect enables lower overhead costs, so there's one less expense you have to worry about.
Better outcomes for all
Elifinty's TrustConnect platform is purpose built, helping firms to meet compliance and be better in banking. Helping consumers to make the right decisions, connecting them to support without unreasonable waiting times, and prioritising the most vulnerable, Elifinty is encapsulating all that The Duty sets out to achieve.
There's no time to lose. Are you ready to implement better working practices quickly and efficiently? Get in touch with Elifinty today to get started.