Utilities Providers: How to create better relationships with vulnerable customers 
16/05/2023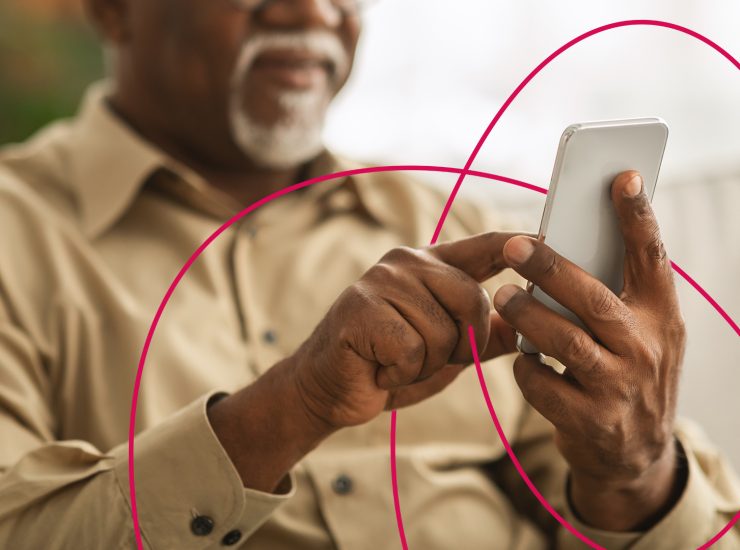 Consumer vulnerability is one of the most pressing economic challenges facing utilities providers. Traditionally, individuals were classed as financially vulnerable if they were on low incomes, lacked savings or were unemployed. But in the wake of a pandemic, a cost-of-living crisis and gargantuan inflation, more people are falling into the vulnerable bracket.
They might be high-income consumers incurring mortgage debt due to rising interest rates or facing a job loss. There are non-financial vulnerabilities that are equally important, too, life events like bereavement, retirement, divorce and illness, or permanent vulnerabilities like lifelong health conditions and disabilities.
All of the above will impact your customer's financial wellbeing, as well as their ability to deliver on commitments and make financial decisions — which makes it even more important to nurture strong relationships with these groups.
The problem with vulnerability
Using energy suppliers as an example, a 2019 review into the handling of vulnerable energy customers found suppliers needed to improve their methods of identifying vulnerable customers and revamp their communications. In November 2022, Ofgem said all 17 suppliers included in the study were failing vulnerable customers, with five companies showing severe weaknesses.
Acting now to improve your approach to vulnerability will ensure positive customer outcomes and a resilient future for your business. If vulnerable customers aren't engaged sufficiently, payment and debt arrears will affect your bottom line. And it is becoming even more fundamental to take care of customers in need, especially with the advent of the FCA Consumer Duty.
TrustConnect will help you leverage customer financial data and insights, painting a clear picture of customer circumstances and vulnerabilities, enabling you to provide responsible and proactive support. Let's unpack how we can help.
How does TrustConnect help build better relationships with vulnerable customers
TrustConnect is a complete end-to-end debt, credit and money management ecosystem designed to resolve debt by enabling meaningful, personalised interactions across creditors, debt advice providers and customers.
1. Enable customers to self-identify as vulnerable
At the first point of engagement, TrustConnect enables customers to self-identify as vulnerable. There are several categories and tags for customers to choose from, covering everything from health, wellbeing, disability, living status and employment information.
With this knowledge from the outset, your customer-facing teams can streamline processes and better engage vulnerable customers. It also gives your teams the practical insights to hand over to vulnerability experts if required.
2. Offer localised debt advice and emergency support
As part of the vulnerability flagging system, customers can also raise that they're facing an emergency.
From the customer's perspective, this fast-tracks their case and sends them directly to the TrustConnect debt advice process. They won't have to answer and obtain reams of information in the process; once they flag an emergency, an advisor is in touch within a short timeframe.
The platform also ensures local foodbank and fuel vouchers are readily available for those in need, even before they speak to an advisor. As a socially conscious organisation, we are dedicated to making this user journey as sensitive and reactive as possible for people facing emergencies.
3. Prioritise vulnerable customers through data-driven insights
Amid worsening economic conditions, customers might be falling into vulnerability for the first time. Due to insufficient profiling, we often hear those at-risk customers are identified too late.
TrustConnect gives you complete visibility of your customers' debt profiles so that you can make contact early and offer proactive support before a debt situation takes hold. It also allows your customer services team to prioritise accounts before they enter delinquency.
4. Create better relationships with customers through digital engagement
A crucial part of assisting financially vulnerable customers is building relationships, so you can limit the impact of debt or offer the smoothest journey to becoming debt-free.
Through a range of notifications and touchpoints, TrustConnect holds your customer service teams accountable to consistent contact. And offers helpful reminders to your customer on payments and other important requests.
Fitting seamlessly alongside your current operational policies, TrustConnect enables an omnichannel customer experience with digital touchpoints like SMS and email. Utilities customers often complain about being unable to get through to their providers over the phone; our platform mitigates this risk.
The direction of travel for vulnerability
Regulations like the FCA's Consumer Duty show a substantial move in the industry towards customer care, satisfaction, and protection. While an approach for vulnerability is yet to be a legal requirement for organisations like yours, this will likely permeate other sectors and regulatory bodies. The tide is already turning, with Ofgem launching a new package of reforms designed to bolster consumer protection in November 2022.
Putting vulnerability mechanisms in place now that really prioritise your customer will put your organisation on the front foot. The organisations that win will be those that take their 'duty' seriously. Financial services organisations are already coming under fire for putting together Consumer Duty implementation plans with a myriad of shortcomings.
We're also developing our platform further to align with government policy, including a feature tied to the Priority Services Register. And we're having regular conversations with providers about the real-life situations they're facing with vulnerable customers. We're designing TrustConnect to meet your challenges.
We'd love to chat with Utilities organisations looking to prioritise consumer vulnerability for the good of their business and society. Contact me today if you'd like to learn more about TrustConnect and book a demo.