Creating connectedness through a socially conscious financial resilience hub
07/02/2023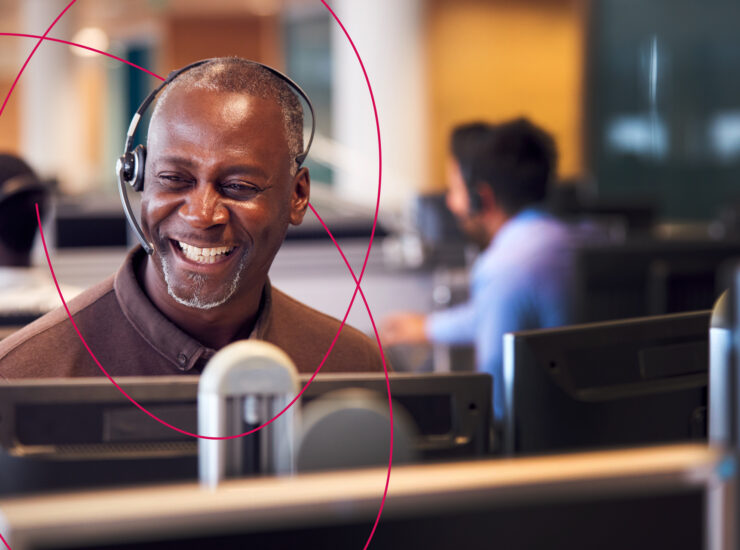 Amidst a rapidly declining economy, there are unprecedented challenges for creditors to mitigate escalating consumer debt on business. Firms need to embark on a cultural shift and transform the way they care for their customers – in a way that can benefit society as a whole.
Sustainable solutions are sparse, and building new ones is costly and time exhaustive. Utilities, housing associations, energy providers, local authorities, financial services providers and their consumers need solutions that can work quickly to solve some of the biggest payment issues that people are facing today. And these are needed now.
What if there was a direct, fast-track and frictionless path to solving problem debts and arrears? One solution that could truly work to engage customers, help to resolve their debts, and retain them for the longer term. One that would also enable better collections performance and predictability.
Elifinty has created EliHub to be that solution.
EliHub is a single window connecting people to the support they need, seamlessly. It is an engaging and secure consumer referral portal for creditors and debt advice charities to collaborate and solve people's debt problems, fast.
What is EliHub?
EliHub is a digital and in-person portal that fosters effective collaboration between debt advice providers, and essential services providers, and their consumers, for fast tailor-made debt solutions. Created in partnership with Impact on Urban Health, and Fair Money Advice, EliHub offers easy and confidential access to debt management and money advice services to help the most marginalised communities in urban areas in the UK.
TrustConnect, the tech infrastructure underpinning EliHub, uses advanced intelligent technologies providing a rich customer experience whilst holding the potential to increase the capacity of debt advice provision by up to 30%. EliHub's face-to-face services ensures inclusion of people with no access to digital tools.
Currently covering Lambeth and Southwark, our vision is to replicate EliHub services in all major city urban areas.
What can EliHub offer creditors above other solutions?
Creditors urgently need an effective and long-term solution to mitigate and resolve impact of customer debt fast with minimum manual intervention. This need is being magnified by rising inflation and the devastating impacts of cost of living.
Our partnership with specialist debt advice providers such as Fair Money Advice (FMA), means creditors and their consumers will be in expert hands. EliHub, creditors will have visibility of the progress of their consumers throughout the debt advice journey and provides real-time consumer financial data exchange.
The meaningful impact reports and data analytics that EliHub offers can help creditors comply with customer duty obligations and enhance their reputational strength.
What EliHub provides
A single, end-to-end platform
Accessible 24/7, EliHub is a single gateway offering access to essential services that help people to overcome financial and health inequalities and a shield against food, fuel and housing poverty.
A collaborative and communicative network
A digital infrastructure connecting priority creditors such as housing associations, energy firms, local authorities with their consumers and debt advice providers enabling real-time fast tailor-made debt solutions.
Enhanced efficiency and increased recovery
It's a purpose-built debt management infrastructure enabling institutions to deliver improved customer care with more meaningful impacts.
A cost-effective and ready-to-use solution
Participation in EliHub is fast and simple with no need for costly system integration projects. The hub can help to reduce customer service costs, whilst improving service quality and user experience for both staff and customers.
High-level aftercare for individuals and households
EliHub ensures that vulnerable households continue to get the help they need beyond here-and-now debt solutions. This enables creditors to help customers for the long run, building true financial resilience. This also helps to retain the lifelong value of customers and protect business from reputational damage.
A sustainable resolution
EliHub puts the spotlight on customer care requirements, continuously enabling data-driven debt and money management solutions that can stand the test of time. By putting people at the centre of customer care strategy, firms will have the insight they need to remedy the root of problem debts – rather than just alleviating its symptoms.
A toolbox of valuable resources
The hub's financial resilience tools include a benefits calculator, grants, income maximisation and income and expense control. Empower consumers to better manage their finances, make better money decisions and gain more financial autonomy. EliHub helps create a more cohesive relationship between consumer and creditors.
Conclusion
Mounting consumer debts, inflation and cost of living crisis are forming a perfect storm. EliHub offers energy providers, housing associations, local authorities, and lenders the means to navigate and ride the storm whilst protecting their brands' reputation and meet their Consumer Duty obligations efficiently.
Elifinty is inviting creditors to pilot EliHub to experience the benefits it offers to prove their business case with negligible risk. We are championing a culture shift built on positive interventions that drive a new provider-consumer relationship; a relationship that results in consumer financial resilience and communities free of problem debt.
Get in touch today to find out more about how to trial EliHub and join our socially conscious debt management revolution.