How to make your customer support airtight this year
07/02/2023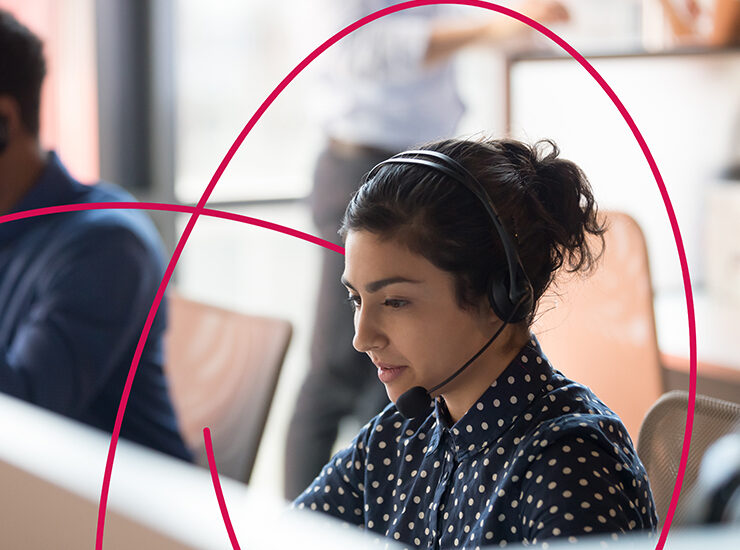 In 2023, it's crucial that energy companies are treating their customers fairly. It's a year that is different from previous, as the world faces its first 'truly global' energy crisis – according to the head of the International Energy Agency (IEA).
Now, energy companies need to prioritise customer service. Not only is this one of the most effective ways in which to survive on a commercial scale, but a way to mitigate the effects of the energy crisis on individuals and households.
There's a lot of scrutiny over energy companies right now and understandably so, lives are at stake. Customer support needs to be airtight, here's how.
Three pillars of successful customer support
As part of Which? Recommended Provider's energy customer survey, there are three criteria that were observed as part of 2023's assessment. These were:
How an energy supplier handles complaints
Customer service
The support available for those in vulnerable situations and those in financial hardship
This criterion is solely centred around customers. To survive as an energy company, customer support needs to always be at the core of your processes.
We believe that the best customer support is rooted in three key pillars: trust, timeliness, and completeness.
When following these as a business, you can work to remain compliant, look after individuals and households, and ultimately keep your business afloat during the macroeconomic challenges seen in 2023.
Trust
To ensure that customers don't default, and that debt and repayment issues are managed as quickly as possible, customers need to feel confident in contacting their energy suppliers.
How can suppliers instil trust in their customers? By treating them fairly and being honest and transparent as necessary.
Providing customers with high-level support, where they feel listened to and understood, energy companies can gain this trust. Not only will this help with overall resolution of repayment issues, but it will help you to retain customers long term and protect your reputation.
Timeliness
As an energy company, you are expected to deliver what is required of you in a timely manner. Anything vocalised needs to be actioned punctually to prevent customers waiting in limbo for long periods of uncertainty. Being timely with your responsibilities is the only way operations can continue to run smoothly and help to prevent problems, like customers getting themselves further into debt, from manifesting.
By acting quickly and taking responsibility to carry out your actions as promised to the customer, you will also help to build the trust we previously discussed.
Completeness
All your customer support processes need to be carried out thoroughly and completely. There should be no loose ends or unfinished actions from your side. Ensuring that you finalise every aspect of your customer support processes will demonstrate competency.
When your customers are confident in you as a firm, they are less likely to be inert and more likely to behave in the ways expected of them. This helps to make your entire relationship more cohesive.
Want more in-depth insight into transforming your organisation's customer support?
Aftercare is fundamental
Trust, timeliness, and completeness should be an ongoing practice for customer support teams. But there's more to customer support than that, something that energy companies need to nurture; aftercare. Aftercare means staying in touch with customers during their debt recovery journey – something that can be improved greatly with technology.
Aftercare has long been overlooked by energy suppliers, but it's one crucial way to make your efforts count. To execute a sustainable approach, energy companies need to focus on ongoing customer support that extends beyond the initial debt resolution. By providing aftercare, you can ensure that when a customer faces unexpected changes that impact their ability to pay, new affordable payment plans, or relief, can be promptly provided.
Choosing a solution that can get your customer back to a financially stable position, and keep them there, is invaluable. This can reduce the likelihood of repayment problems in the future, and better ensure that households don't get stuck in cycles of debt that they cannot afford, and that ultimately, they can remain loyal to you for years to come.
Adopting a multi-channel approach
To support these three pillars of high-quality customer support, energy firms need a multichannel approach.
Not every one of your customers is going to be using the same channels. A multichannel approach will ensure that you are exactly where you need to be, when you are needed – making support accessible to all. Through a multichannel strategy, you can support every kind of customer – focusing on the most vulnerable – and deliver consistent help and guidance.
A coherent multichannel approach alongside a toolkit of valuable resources, employee training, and additional financial investment from the firm will enable your organisation to provide unparalleled customer support.
Customer support and digitalisation
Digital technology holds the power to transform the way you manage customer support within your organisation. Energy companies will only truly manage to successfully respond to the scale of customer support demands through the use of intelligent technology.
A purpose-built tool will also enable better customisation throughout customer journeys and will help to speed up processes without compromising on quality. Having a smart technology solution will allow you to bring in the resource you need in an efficient and effective way – all while being able to easily scale support as demand increases.
Offline support is also important
The praises of digital are sung far and wide. However, in this case, offline solutions also need to be appreciated. The pandemic exacerbated the UKs digital divide, yet no one should be unable to access debt advice because of their age, income, or other socioeconomic factors.
This is why we created EliHub. A digital and in-person portal, EliHub fosters effective collaboration between priority creditors and their consumers, for fast tailor-made debt solutions.
Created in partnership with Impact on Urban Health and Fair Money Advice, EliHub offers easy and confidential debt management and money advice services to help the most marginalised communities in urban areas in the UK.
EliHub's face-to-face services ensures inclusion of people with no access to digital tools.
Find out more about Elifinty's financial resilience hub
How Elifinty can help
We know that more and more people are unable to pay their bills, and energy companies are also struggling. Energy suppliers need a tool to encourage cohesive relationships with their customers. Elifinty's TrustConnect can support this.
Our TrustConnect platform is the tech infrastructure underpinning our financial resilience hub, EliHub. Using advanced intelligent technologies, TrustConnect provides a rich customer experience, integrating easily into existing infrastructures.
The platform focuses on getting your payments back from customers in a sustainable way, but more importantly, it helps your customer support teams to prioritise the most vulnerable households. By identifying customers this way, we can direct them to the most effective debt advice, supporting them throughout their journey – and afterwards.
Join our socially conscious debt management revolution
Elifinty's TrustConnect platform is purpose built, helping firms to meet compliance and be better across the board.
There's no time to lose. Are you ready to implement better working practices quickly and efficiently? Get in touch with Elifinty today to get started.