Navigating the impacts of the cost of living crisis on social housing – The key takeaways
07/02/2023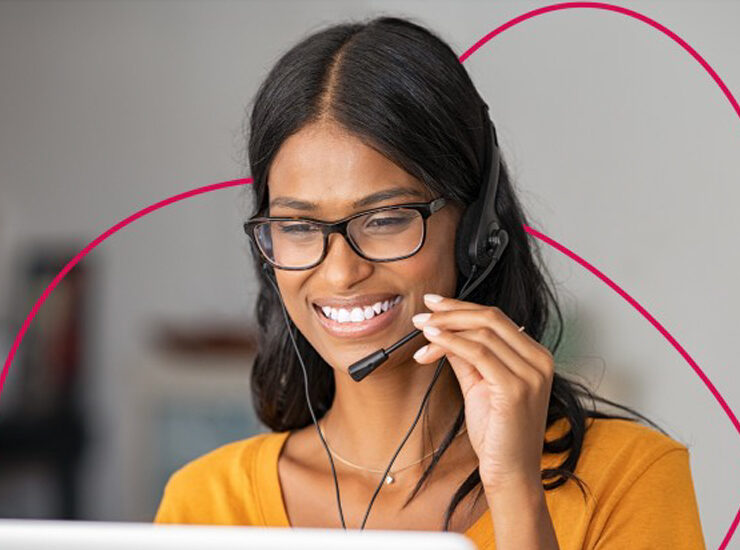 Elifinty's recent cost of living forum took place against the tumultuous backdrop of challenges faced by housing associations. Navigating the impacts of the cost of living crisis on social housing is striving to turn crisis into opportunity, encouraging collective action to solve some of our generation's biggest challenges.
We thank our speakers for their valuable input in the conversation:
Anna Bentley – Client Relationship Director, Elifinty
Maysam Rizvi – CEO, Elifinty
Muna Yassin – CEO, Fair Money Advice
Steven Coppard – Group Director of Debt Policy and Strategy, Arum
Matt Dronfield – Managing Director, Debt Free Advice
It's the perfect storm
Right now, housing associations are in the midst of what can be described as the perfect storm. Internal challenges such as retrofitting homes to meet net zero targets, pressures around maintenance, and building new homes to mitigate the housing crisis are part of the battle. Then, there are the wider issues affecting everyone such as the energy crisis, the cost of living crisis and, closer to home, the housing crisis.
"Sadly, it's never been more challenging. We've been supporting customers across London over 16 years, and we've never had so many people turn to us for support. We have 300% more inquiries from just 18 months ago. It's dramatic," says Matt Dronfield.
There needs to be a better understanding of just how households are managing their budgets right now. Landlords and housing associations are going to need to continue sign posting to free debt advice – but that's not enough.
The bottom line? Steven Coppard explains,
"If you want to get paid in 2023, you're going to have to go the extra mile and help people to pay you, because they've got bigger things to worry about. We have to make sure we have the right toolkits.
What we have been doing for the past few years has been great, but if we do the same over the next few years, we'll fail."
How can housing associations and social landlords transform their approach?
As a housing association or social landlord, you are well aware of the issues facing you and your tenants today.
Our board of industry professionals provide advice on how housing associations can transform the way that they work, for the benefit of all.
Digitalisation – Know when and where it's needed
Housing associations now need to accelerate their digitalisation strategies.
Digitalisation will not only help housing associations to scale support and save time within processes but improve the customer experience overall. Tech has the power to provide a sustainable solution for housing associations and tenants.
"I think what technology and digitisation can help with is how to build financial resilience in the long term and how you ensure people can have aftercare. As a debt advice sector, we are keen to support people for as long as possible, but we can't do that with our resource. So, we use technology to provide that financial education and provide that continual aftercare," Muna Yassin says.
"It doesn't have to be on a large scale, either, or a multi-year transformation programme," Steven explains. "It can be modular improvements that allow organisations to learn at little cost and little risk."
The data obtained from intelligent technology solutions could help greatly by predicting where there might be issues and provide early intervention. This can help to start those conversations with residents, before they find themselves in financial crisis.
"Modern technologies also provide enhanced security. I think that's essential when thinking about digitisation. There's been so many cases of data breaches and privacy issues. If you're picking a solution, that data needs to be encrypted end-to-end. That will bring trust, too. If we can deliver that with customisation, with an end-to-end service, I think it's going to be absolutely amazing for the end customer," adds Maysam Rizvi.
But housing associations mustn't digitally exclude
Technology solutions must be open and available.
"Digital is great, but there needs to be all avenues of debt advice," Matt explains.
"There's still a massive pull of people who need that face-to-face support and a huge proportion of people who those digital enhancements aren't going to help; those who don't speak English as a first language, those with multiple jobs so they don't have the time…
49% of Londoners who have an income below 10k a year don't have internet access at home. For those families, a digital option is useless."
Muna adds to this point, explaining that some of the people they deal with at FMA have to ration their phone data, using it only when it's absolutely necessary.
"Be mindful that face-to-face advice complements any digital support. Ensure that those who are digitally challenged or have digital literacy issues can be supported to start using those platforms. Use a dual approach to make sure it's accessible."
Invest in training and support for staff
Now, there are going to be bigger queues for housing association customer support staff. Not only are there more people needing support, but people are seeking advice with more complex needs.
"Good housing associations need to invest in training and wellbeing support for their frontline staff. Counselling needs to be available so that they can decompress after having some very distressing calls," Matt advises.
Staff will also need training to become more adaptable in their role. They will need to be responsive to meet the needs of customers, while being able to skilfully get back those delayed payments.
"The debt advice space is full of passionate people who want to help, but on the flipside, it can be easy to burn out. Tech can add to the work already been done [not replace it], and we can get some of that balance back for workers."
Collaborate, collaborate, collaborate!
"During the pandemic, we saw the best example of people working together – protecting the vulnerable, supporting each other. That's the kind of thinking we need now. This tsunami of challenges means people need to work together to solve these wider challenges," says Maysam, adding "And tech can help with that."
Housing associations are in crisis, tenants are too. To have even a chance of combatting this mountain of challenges, collaboration is key.
"In 12 months' time, I'd like to see housing associations provide integrated support. So, having clear partnerships and collaborations with the debt advice sector. Being able to ensure that there is a transformation of culture in how we support people who are suffering in financial distress. Ensuring people are not repeating their stories, not being pushed from pillar to post to get the support they need," Muna says.
Customer-centred solutions
A customer-centred approach is the answer.
"It's really important your solutions are customer focused. One of the biggest problems – why people often turn away – is processes. The psychological impact of those, and the shame factor associated with a financial challenge already, means people will continue to not engage – and then come to housing associations when it's too late.
A good process leads to better engagement, leads to better returns, and a better conversation and solution for both parties," says Maysam.
Shifting the focus away from the debt and towards the person is a mindset that housing associations need to adopt in a customer-centric approach.
"People are messy and complicated and don't fit into neat little rules we've written into policy documents. We need that dynamic response; we need to incorporate behavioural science to drive good outcomes. It's important to understand we're not dealing with housing, we're not dealing with debt, we're dealing with people. So, our processes need to be designed people-first."
By focusing on the people, housing associations can better work to solve the underlying issues associated with rental arrears and work more sustainably and holistically to come to a solution.
Better signposting
Signposting is something that needs changing within the housing association sector. It's a tool that can be wholly ineffective or incredibly beneficial – all depending on how it's done.
What needs to be done by housing associations is to signpost for a broader set of services; something as broad and multi-faceted as people and their needs. It's also important to ensure that this is done based on location, too, so people can receive localised help.
For Muna at FMA, better signposting looks like, "People not having to repeat their stories. It's having really in-depth knowledge of the client before they're referred to us, having as much information [as possible] is important.
Then, what are the next stages in their financial journey in terms of learning and assets? I think there are things that are pivotal to help turn someone's life around with the services that you're providing. I think it's about ensuring you're looking at that whole financial journey and it's not just a race to payment."
Sign posting must respect where someone is in their financial journey, with a focus on where they've been and where they need to get to.
Turning crisis into opportunity
Housing associations are at a pivotal point where something needs to change in their processes in response to the current landscape.
It can seem overwhelming, an enormous issue to tackle head-on. However, Elifinty are here to help.
TrustConnect is a customer-centric digital solution, a socially conscious debt management platform, pre-built to help housing associations in a time of crisis. An end-to-end platform, TrustConnect streamlines the customer journey and alleviates pressure from frontline staff.
Our EliHub tackles digital exclusion. A digital and in-person portal that fosters effective collaboration between housing associations and their consumers, for fast tailor-made debt and money solutions.
Elifinty are driving long-term financial resilience for everyone.
Learn how we can help you by getting in touch with us today. We're always happy to talk.