FinTech Magazine: Is open banking a lifeline in the cost-of-living crisis?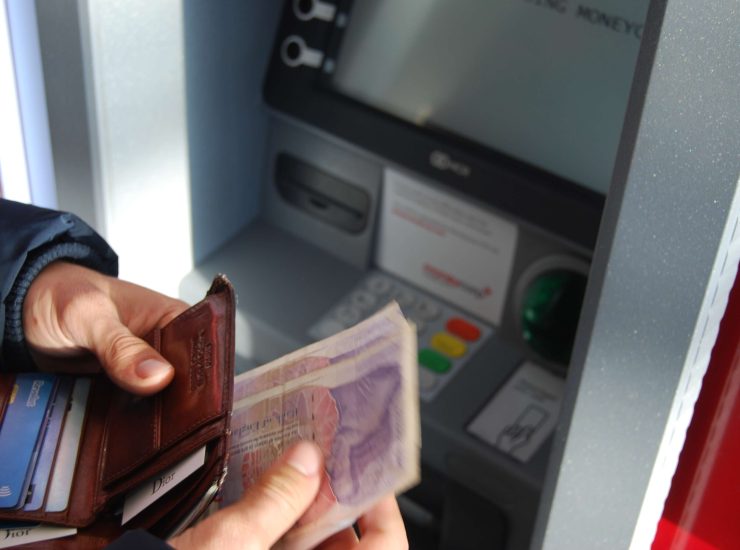 Maysam Rizvi, CEO of Elifinty, asks whether open banking could represent an underused lifeline in this current cost-of-living crisis
At the start of this year, a staggering 92% of UK households reported their cost of living had increased compared with a year earlier. The cost-of-living crisis is also disproportionately affecting the poorest UK households, which usually spend a higher proportion of their income on food and housing costs. In these turbulent economic times, it's inevitable to ask: why aren't we putting open banking to better use?
Open banking, the financial services model that allows third-party developers access to banking and other financial data via APIs, is not a new concept. Yet, for many, it's an underutilised tool for managing personal finances. Perhaps this is down to a lack of public understanding or simply because people aren't aware of the opportunities it presents.
So what exactly can open banking do to help improve financial well-being during the cost of living crisis? In the space of five minutes, you can open a digital bank account with Monzo. With open banking, a loan application with Zopa can be completed almost instantly. This speed and ease of access can provide a true financial lifeline in the face of growing economic hardship.
Open banking empowers consumers by providing them with a clearer understanding of their financial situation. By aggregating financial information from different banks and credit institutions, it quickly and seamlessly creates a holistic financial picture, facilitating smarter decisions about spending, borrowing, and investing and enabling greater financial visibility.
In the past, getting financial advice required booking an appointment with an adviser, a process that was often time-consuming and costly. Today, fintech firms, leveraging open banking, can offer real-time, personalised financial advice based on an individual's financial history and current status. This means instant access to tailored advice on how to navigate this tumultuous economic landscape.
However, the potential of open banking extends beyond individual financial wellbeing. Fintech companies have the power to revolutionise the way we approach and understand financial hardship on a wider societal scale.
Open data can be used to identify trends in economic hardship, predict future financial difficulties, and tailor products and services accordingly. By identifying those at risk of financial vulnerability early on, fintech companies can offer preventative measures or solutions that could help mitigate the risk of financial instability.
There is also the scope to create financial products that cater specifically to the needs of individuals facing the cost of living crisis. This could mean loans with lower interest rates for those struggling with rising costs or creating more flexible repayment plans.
However, the effectiveness of these measures is reliant on the fintech community stepping up to the challenge and creating solutions that truly help those in need. To do so, these companies need to prioritise understanding their customers' needs and developing offerings that address those requirements in a sustainable, responsible way.
Additionally, the financial and tech communities need to work together to promote the benefits of open banking to the general public. In a world where many still view technology and finance with a degree of suspicion, educating consumers on the security, convenience, and potential financial benefits of open banking is key.
As the cost of living crisis continues to bite, open banking could be a valuable tool to help individuals manage their finances better. Fintech firms have the opportunity to leverage this powerful technology not only to innovate and disrupt but to create a positive social impact.
By prioritising open banking and creating services that address the needs of those struggling during the cost of living crisis, fintech companies have the chance to help turn the tide on financial instability. For consumers, embracing open banking could mean the difference between simply surviving and actually thriving, despite the economic challenges we face. Right now, it's clear that open banking is more than just a buzzword – it's a beacon of hope.
Reference: https://fintechmagazine.com/articles/is-open-banking-a-lifeline-in-the-cost-of-living-crisis